Meet our Church Staff
Pastor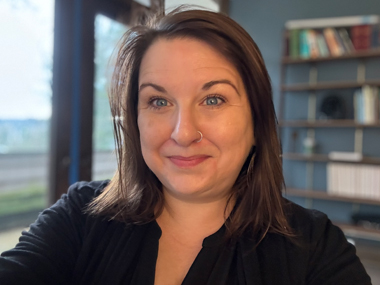 Kara Markell
Kara was called to serve LWCC as settled pastor in August 2012. Kara is an educator and theologian committed to creating vibrant worship, nurturing personal spiritual formation and developing covenant community. Her theological roots are nourished by feminist and liberation studies, the ecumenical movement, and all forms of sacred music.
Kara has a strong commitment to learning and education. She serves on the planning committee for the Northwest Regional Christian Church Turner Lectures and as Formation Coordinator and Liturgical Consultant for Disciples students at Seattle University's School of Theology and Ministry.
Kara earned her Masters of Divinity from Brite Divinity School in Fort Worth, TX, in 2010. She received the Faculty Award for outstanding achievement in the area of Worship. She also attended the School of Theology and Ministry at Seattle University where she was very active in the liturgical life of the school. She received a Masters of Music degree from the Conservatory of Music at University of Missouri – Kansas City in 2001 and a Bachelor of Science in Teaching from Minnesota State University, Mankato in 1994. She has served in several churches in a variety of roles for over 20 years and was a public school music teacher for 12 years. She was selected to be a Week of Compassion Intern at the Yakama Christian Mission in 2004 where she worked with youth and adults as they engaged the theological issues around rural poverty, immigration, and racism as well as supporting the Summer Fun Program for local children. She went on to serve on the Board of Directors there for 2 years. She was also selected to represent Brite Divinity School at the Interfaith Seminarians Conference 2010, where she studied and worshiped with Jewish, Christian, and Muslim theology students.
Kara was born in Southern California, and although she has lived in Minnesota, Idaho, Missouri, and Texas, Washington is HOME. She loves coffee shops and books, making music, sharing outdoor activities with her family, and travel. She is married to Matt and they have two beautiful children.
"It is indeed a pleasure to serve this congregation of welcoming, compassionate, and hopeful people. God has led us into relationship and we are working together to realize the new thing that God is dreaming for us. With love and joy we gather and pray, serve and share as beloved community." --Kara
Music Director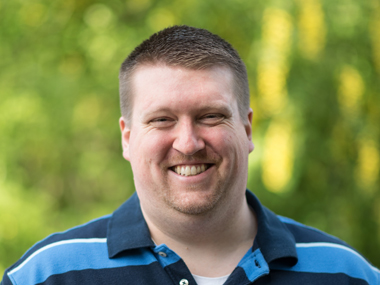 James Sommer
Growing up around music, I started piano lessons at the age of 7. Encouraged by my parents, I found an instant love for performing. Playing for numerous groups at school I was given the opportunity to learn the drums and began to play both piano and drums for the church I grew up in, including drumming for the church's first contemporary music group and southern gospel choir. I also performed in a band with friends, led the high school marching band during its first professional recording, and was the resident pianist for a Bellevue hotel.
After high school, I became the piano player for the 133rd Army Band with the Washington National Guard and got my certificate in audio engineering. I married my wife, Jenny, in 2008. Since then I've conducted a successful DJ business, provided audio mixing and recording services for multiple groups in the northwest, scored a documentary that has been screened around the country and in Canada, and I continue to play for several area churches.
I now work as a CPA for an international professional services firm, have two young children, and bring music into my life and theirs whenever possible.
I started playing piano for Lake Washington Christian in 2009. The congregation became like family almost immediately, as they have for many others. The church's passion for music is apparent and makes it a wonderful place for a musician or anyone that simply loves music!
Administrative Assistant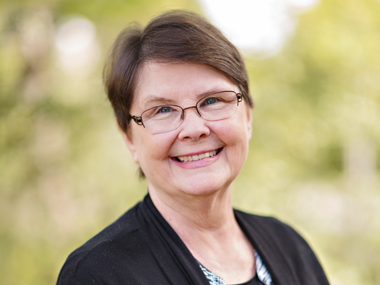 Martha Haines
I was born in Nebraska – Go Cornhuskers! – and moved to the NW to attend the University of Puget Sound. This was too many years ago now to count. After working several jobs, marrying Bob and raising two wonderful daughters, I found LWCC.
It has been a joy to be a member of LWCC for over 16 years and to be the church secretary for 15. Through the years I have had the wonderful opportunity to work with extraordinary pastors and our warm and welcoming congregation. I thank each and every one of them for teaching me the importance of faith, humor, flexibility, and "church family" in my life.